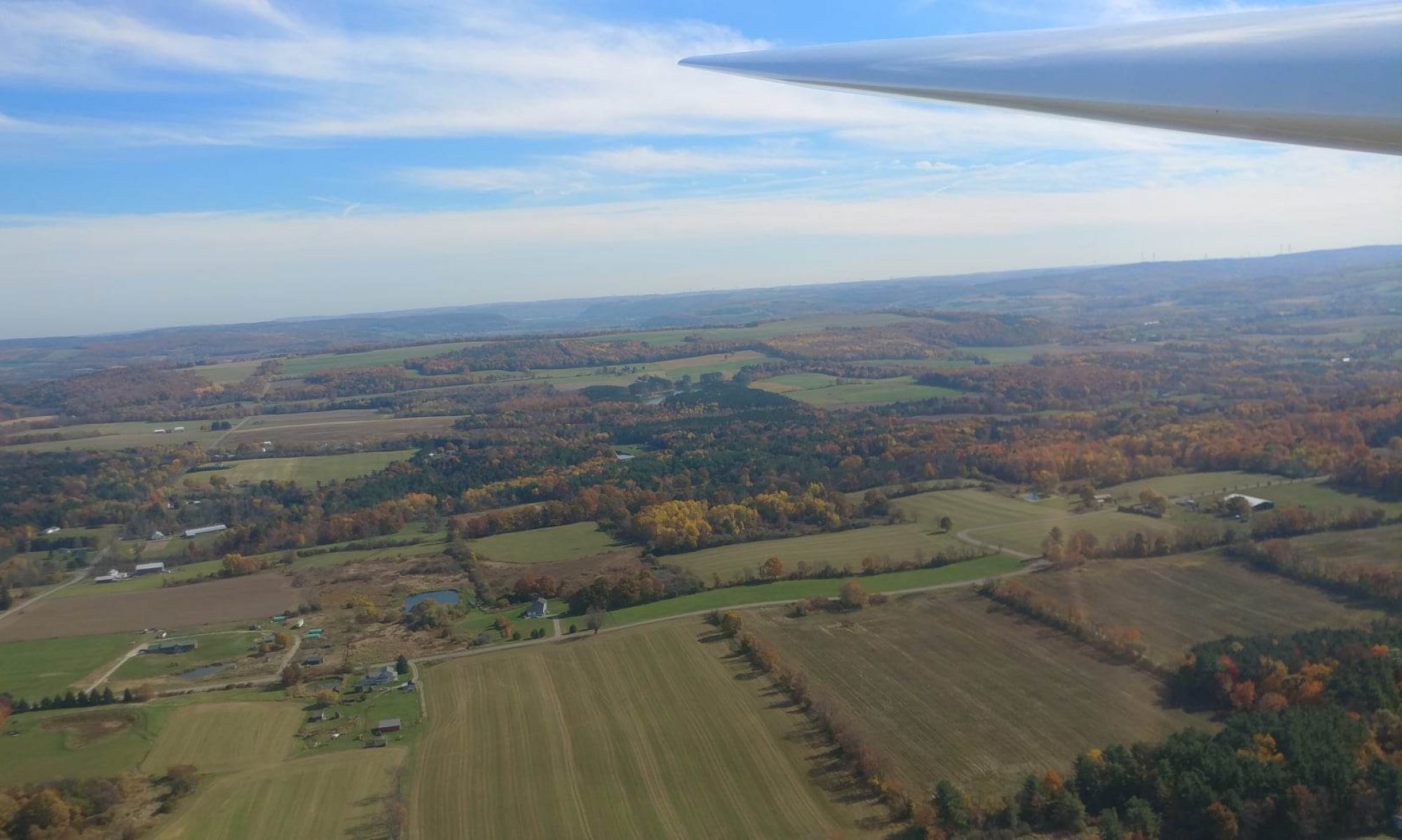 Come Fly With Us
FLSC is proud to be WNY's premier choice for glider rides, training, and examination.
Glider Ride Opportunities
Rides are usually available from May through October, Saturday and Sunday by reservation or on a walk-in basis. We do recommend you contact us in advance to avoid bad weather or long delays waiting for a flight. The best method is to complete our Ride Reservation form, but you are also welcome to email us.
A 2,000 foot tow usually results in a ride of approximately 15 minutes from takeoff to landing. One of our two-seat instructional Gliders will be used for the ride, depending on availability.
| COST | DESCRIPTION |
| --- | --- |
| $110 | 2,000 ft |
| $145 | 3,000 ft |
| $200 | "Mile High" (5,280 ft) |
| $250 | Introductory Instruction – 3 Flights |
About FLSC & How To Join Us
We have approximately 30 members, ranging in experience from beginning students to nationally-ranked competition pilots. Membership is open to anyone interested in soaring and willing to participate in the volunteer operation of the club. We have a fleet of 5 gliders and 2 towplanes, along with about 8 privately-owned aircraft.
We love it when we can help people realize their dream to fly. That's why we have some of the best and most creative people in aviation on hand to help you fulfill your goal. Go to the Membership section of the site to get more details on membership types and fees.
The club operates from the Dansville Airport, which is approximately 50 miles south of Rochester. Our flying activities begin in early April and extend through November. Weather permitting, flight operations occur on weekends and holidays during these months, with impromptu operations on weekdays.
From April through October there is usually someone available at the airport each Saturday and Sunday between 9 AM and 5 PM.
The FLSC is a not-for-profit organization, formed to promote the sport of soaring. The club was founded in 1949 by 10 pilots living in Rochester, NY. Five years later the club moved to Batavia to provide better accessibility to Buffalo-based members. In 1963 the club moved to its current location in Dansville, NY and changed its name to Finger Lakes Soaring.
Quick Information
Email our club

for info on membership or to schedule a ride
Call us anytime at (585) 335-5849 and please leave a message; messages are checked on a regular basis
---
FLSC DSW Web Cam
For a larger image click here. For our most recent video click here.
Check here for our full image/video collection.
NOTE: This is OUR new HD Webcam! The video is set to trigger on motion (with a 5 second pre-motion) and store the recording.
Finger Lakes Soaring Club
3 Forbes St.
Dansville, NY 14437
Copyright 2015-2023 Finger Lakes Soaring Club